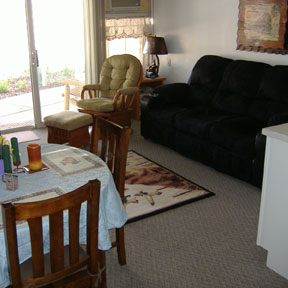 Grandview Apartments
One-room Studio apartments and two-room suites are
available for rent. All of our apartments are
unfurnished. All apartments have a large picture
window, private bath with non-slip tubs and showers,
forced bath ventilation and an efficiency kitchen.

Studio Apartment: $690.00 per month
Cleaning Fee: $ 470.00

Suite Apartment: $ 975.00 per month
Cleaning Fee: $ 755.00

(Rent Includes the noon meal for one tenant; $ 195.00 per month for each additional person)


Dining Room
The Dining Room is a large, spacious room that can
seat tenants and a limited number of friends and
family.The room is also used for tenant activities,
gatherings and meetings. It features a large window
with pleasant lighting and a view, a piano and a
large screen television for TV shows and movies.

Friends and family are welcome to share the noon
meal with our tenants for a nominal fee. Please
note that seating is limited.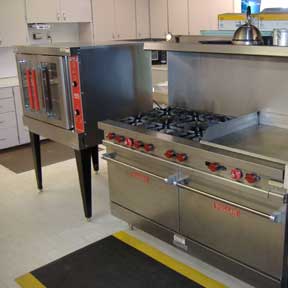 Kitchen
The Kitchen is an immaculate facility and our
staff prepares wonderful and nutritious
meals daily for our tenants. The noon meal is
served daily at 12:00- 1:00 PM in our dining
room.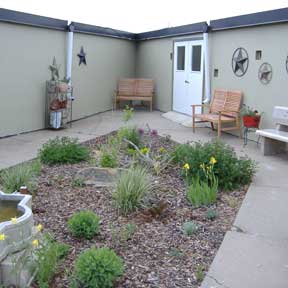 Courtyard
The Courtyard is centrally located inside the
Grandview complex. It can be used by tenants
for a calm and relaxing environment to share
with friends and family. The courtyard is also
accessible from the rear patios of individual
apartments.

Click on the thumbnail image for a larger view of
the Courtyard.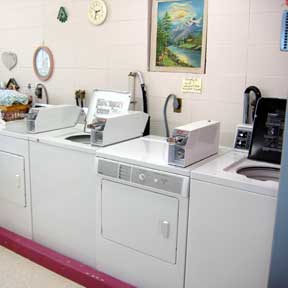 Laundry Facilities
The Laundry Room offers tenants two coin
operated washing machines and dryers.
Tenants may do their own laundry using
these machines or may request laundry
assistance from a staff member for a
nominal fee. Please see the General
Manager to arrange for assistance.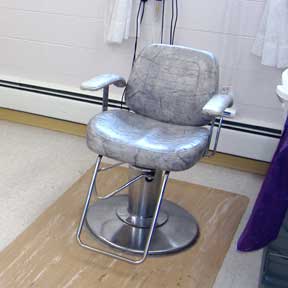 Beauty Shop
The Beauty Shop shares the laundry facilities.
A beautician is available by appointment in
Tuesdays, Thursdays and Fridays. Their phone
number is listed on the bulletin board
for making appointments.

Click on the thumbnail image for a larger view of
the Beauty Shop.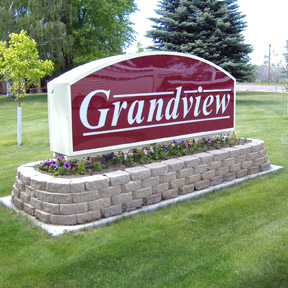 Grounds and Garden


The Grandview grounds are well kept and
managed by our Maintenance staff. Tenants
will enjoy sprawling yards with trees and
shrubs, flower beds and even a vegetable
garden area for everyone to enjoy.





Grandview Retirement Home, Inc.
1711 N. Merrill Ave.
Glendive, Montana 59330
(406) 377-3575
manager@glendivegrandview.org



Send Us an Email

Updated Sunday, 16 July 2017 7:28PM Mountain Time

<!END-------------->