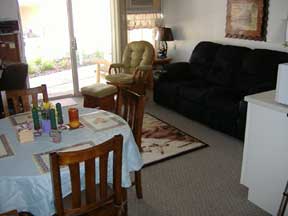 Grandview Studio Apartments
One-room Studio apartments and
two-room suites are available for rent.

All of our apartments are unfurnished.

All apartments have a patio, private
bath with walk-in showers, bath
ventilation and an efficiency
kitchen.

Studio Apartment: $740.00 per month
One-time Cleaning Fee: $ 495.00
(Rent includes noon meal for one tenant; an additional $ 245.00 per month for each additional person)
Click the image above for more pictures of our Studio Apartments.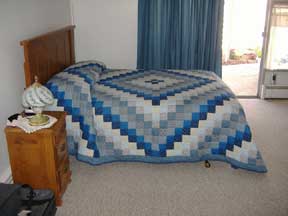 Two Room Suite Apartments


Two-room suites are also available
for rent. Like the studio apartments,
efficiency kitchens are provided, and
separate bedroom and bathrooms are
available to the tenant.


Click the thumbnail image to see more
photos of our Suite Apartments.


Suite Apartment: $ 1035.00 per month


One-time Cleaning Fee: $ 790.00
(Rent includes noon meal for one tenant; an additional $ 245.00 per month for each additional person)


Rent Includes the noon meal. The "Cleaning Fee" is a one time non-refundable fee.


Please click an image above for additional photos of our apartments.


Grandview Retirement Home, Inc.
1711 N. Merrill Ave.
Glendive, Montana 59330
(406) 377-3575
manager@glendivegrandview.org



Send Us an Email

Updated Thursday 31 March, 2022 8:26PM Mountain Time

<!END-------------->